Ralph W. Lunt, CFO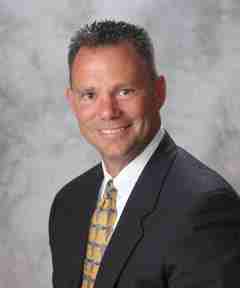 Ralph Lunt has been assisting investors since 1992 and is Vice President and CFO of Strategic Capital Advisors, Inc. a financial planning and consulting firm headquartered in Cleveland, Ohio.
Mr. Lunt's success in the Financial Planning Field is built upon years of intense study and a constant thirst for knowledge; he is a graduate of Bowling GreenStateUniversity, and holds the Registered Securities Principal registration.
Mr. Lunt was the creator and experienced commentator for the Pentagons channel's "Military Money Matters" program. He was also the host of the "Ralph Lunt on Money" radio show, and contributor to articles in Akron Beacon Journal, Cleveland Plain Dealer and Air Force Times. He has conducted financial planning seminars throughout the United States and has lectured on such topics as 401(k) plans, long-term care, tax efficient investing, and estate planning. Mr. Lunt has prepared retirement plans for employees from such corporations as A.J. Rose Manufacturing Co., Ameritech, Goodyear, Lucent, American Greetings, Ernst & Young, the U.S. Air Force, and NASA.
Mr. Lunt started his career in the United States Air Force as an active officer. Mr. Lunt served in both Operation Desert Shield and Desert Storm. Currently Lt Col. Lunt, call sign "He-Man", is the Reserve Forces Director for the Great Lakes region of CAP-USAF. He is also actively involved in Veteran's groups; he is Past Commander of American Legion Post 196 in Brecksville, Ohio.
Strategic Capital Advisors, Inc.
Direct: (216) 577-2738
E-Mail: rlunt@scacfp.com
E