CERTIFIED FINANCIAL PLANNER™ Professionals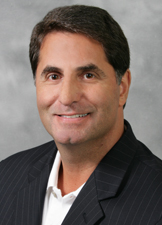 Akron (330) 630-0088 / Cleveland  (440) 537-1469

Toll Free: (800)235-1008
An overview of the tax changes affecting corporations and pass-through businesses and the potential implications for GDP growth.

The factors that may be restraining workers' wages and the economic implications of continued weakness or a sudden surge.

Understand the rules and deadlines for the estates of recently deceased taxpayers when seeking portability relief.

ETFs have some attractive features that set them apart from mutual funds, but there are also cost and risk factors to consider.
How Long Will Your Funds Last?

What will my net Social Security benefit be?

Use this calculator to estimate the cost of your child's education, based on the variables you input.

Calculate the rate of return you would have to receive from a taxable investment to realize an equivalent tax-exempt yield.